Dear Friends of Hoshyar,
I've just returned from an intense but exhilarating three weeks in Pakistan. Hoshyar currently supports ten schools—one in Punjab, eight in Mansehra district, and one in the tribal area of Torghar—and I was able to visit seven of them. Bad weather, road conditions, and security concerns prevented traveling to the other three.
I could quickly see that the success story this year is Hoshyar's emphasis on science education. This focus has resulted in increased awareness of women's and children's health concerns. As people articulated these concerns, I could observe a clear link between girls' education and overall public health awareness.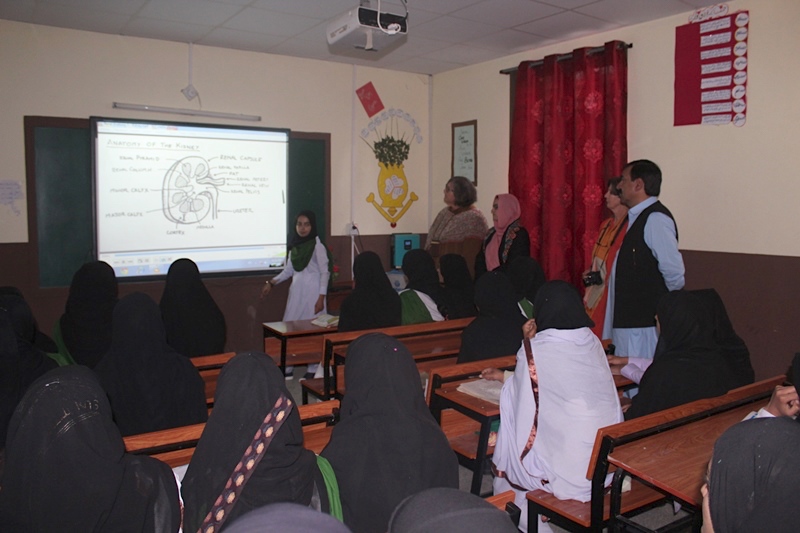 My companion on this trip, Dr. Laura Chapman, conducted several successful workshops with the women in communities where we work. Everywhere we went she was called upon to run impromptu clinics. Nearly four out of five students studying science expressed the desire to become a doctor or public health worker, always explaining, "to help the people in my country."
We have begun to survey available avenues for training what are called Lady Health Visitors. Their primary work is to provide reproductive health support and prenatal care to women in their homes, when possible in affiliation with a governmental Basic Health Unit. Because there are so few functioning BHUs, such care remains the most fundamental social service denied to women and children.
I was also reminded, in excruciating fashion, why the people with whom we work are so poor, and why girls' education has been so lacking: ACCESS.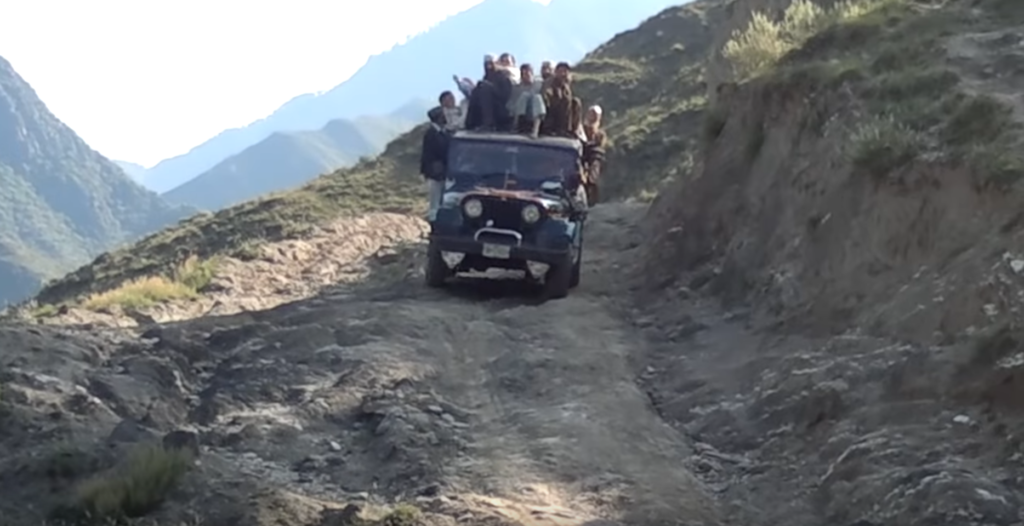 My colleagues and I are not actually featured in this photograph of a road in Torghar, but that could have been us on any given day while we were making our school visits. Even the four-wheel drive jeeps that navigate the roads are seriously challenged by the conditions. The village of Bakki, where we are building a new girls' middle school, is located about seven kilometers from the belted road. Covering that takes a jouncing 45 minutes. Imagine the logistics of transporting the materials necessary to build a three-room school, let alone a viable healthcare facility!
While social attitudes are very conservative, I have never been obliged to persuade a reluctant father that it would be good for his daughter to be educated—not once. Parents want their children to have a better life than they've had themselves, and they believe that education is the path to that outcome. Girls who drop out after primary school do so simply because they have no secondary school available to them. If further education is not in the picture, their families will marry them off as soon as that can be accomplished, thus ensuring a life for them that is physically challenging, threatening to their health, and marked by a dearth of opportunities.
But Hoshyar is making a difference. Where there were few literate people in our partner communities when we began, by spring 2020 we will have produced:
600 High School matriculates (tenth grade)
210 Higher Secondary graduates (high school + two years, or F.A. and F.Sc. credentials)
24 B.A. degree holders
33 certified Primary School teachers
As we draw to the close of our thirteenth year in operation, I'd like to thank each of you for your interest and your moral and monetary support. We can't do without them, and I ask each of you to dig as deeply as you can to help us keep on doing this essential and very rewarding work.
Sincerely,
Prof. Carla Petievich
Executive Director
---