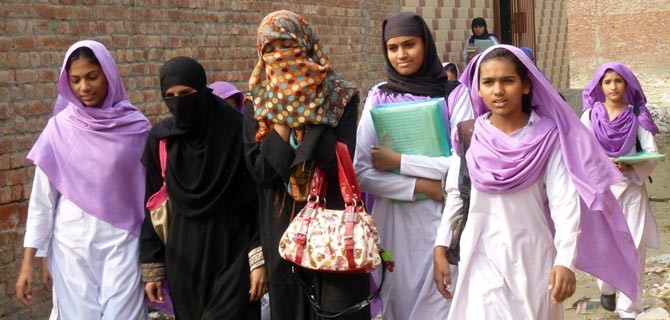 The School Year
---
In most places in Pakistan, the school year begins in April and runs for three months before summer break.  After two months of vacation coinciding with the monsoon season, school resumes in September and continues until winter break at the end of December.  The winter break is about two weeks long.  Then comes a final two months of classes, followed by the examination period beginning in early March.
All schools observe both religious and national holidays.  The number of official holidays totaled twelve in 2012.  These include several days off for the two festivals of Eid, in addition to Ashura, Pakistan Day, Independence Day, and Labor Day.  Other prominent holidays are the birthdays of Pakistan's founder, Muhammad Ali Jinnah, universally respected as Quaid-i-Azam or "great leader," and its most renowned poet, Muhammad Iqbal.
The academic year commonly finishes with an awards ceremony recognizing the top students.  Students dress up in colorful clothing and enjoy performing songs and dances for their parents and members of the community to celebrate the conclusion of the school term.