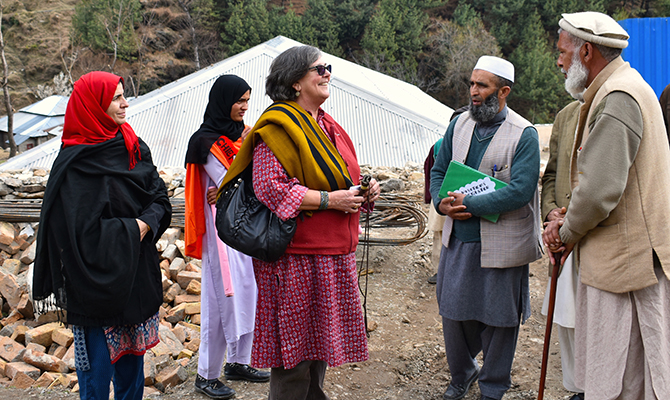 Mansehra
---
Located 90 miles north of Islamabad, Mansehra is the district capital of a mountainous region in the province of Khyber Pakhtunkhwa. Friends Welfare Association Pakistan, a grassroots NGO that arose after the devastating earthquake of 2005, is based here. In partnership with Friends, Hoshyar supports a number of schools in the district. Hoshyar built two of these schools under a special initiative honoring Malala Yousafzai, the education activist and Nobel Peace Laureate. Constructed in Chhota Bala and Khairabad, these schools opened their doors in 2014.
The hallmark of all the Mansehra schools is the high degree of community participation, including village elders. Frequently the girls themselves have raised their voices to urge that an inactive school be reopened or another level of teaching be provided. Schools in this region receive a patchwork of support from community donors, local NGOs, international organizations, and government. Hoshyar grants assist primarily with daily operations: teachers' salaries, furniture, textbooks, transportation, building maintenance.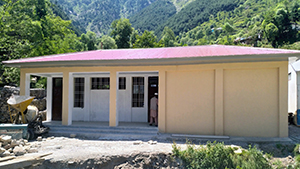 Hoshyar has also been active in procuring grants for Mansehra schools from large donors, including the Waterloo Foundation (Wales), Habib Bank Limited Foundation (Pakistan), Circle of Women (USA), and Maria-Helena Foundation (Canada). These grants bore fruit in the construction of two new middle schools, the expansion of an existing school into a higher secondary facility, the essential provision of transportation for a magnet high school, and the introduction of green technologies.
Sustainability characterizes our collaborative model. When communities approach us to request a new school, or to adopt a school in need, Hoshyar provides the necessary funding. Our colleagues, Friends Welfare Association, then supervise the construction and monitoring of the school until it is running on its own. At this point, the school is ready to be transferred to government sponsorship, and Hoshyar's resources are freed up for new projects. Hoshyar has already overseen the successful transfer of eight such schools.