Pictured above: Bhunja tenth-graders take their turn outdoors because the school is two classrooms short. Graffiti reads: "The house in which there is no book is worse than a house deserted."
Hoshyar is happy to announce a major grant from the HBL (Habib Bank Limited) Foundation in Karachi. The three-year award will be utilized to repair a severely earthquake-damaged girls' school in the village of Bhunja in Mansehra District's Tehsil Balakot. In addition to reconstruction using seismically reliable prefabricated materials, two new classrooms will be added.
Furthermore, the school's technology infrastructure will be improved through introduction of Interactive Whiteboard technology, an enhanced pedagogical technique. Internet connectivity will be powered by solar panels, since this area receives very little electrical power.
The academic team of Friends Welfare Association, Mansehra, has been working with Bhunja's community for over a year to develop a comprehensive support system. A village education committee was formed in April 2015 and a school development plan formulated. Parents and teachers are integral members of this planning process.
Hoshyar's intervention in Bhunja will also provide excellent opportunities for the teachers' professional development. They will be trained in new concepts and techniques as they work with the training modules developed by Friends' academic team. In addition, a career counseling program will be developed and implemented during the period of this grant.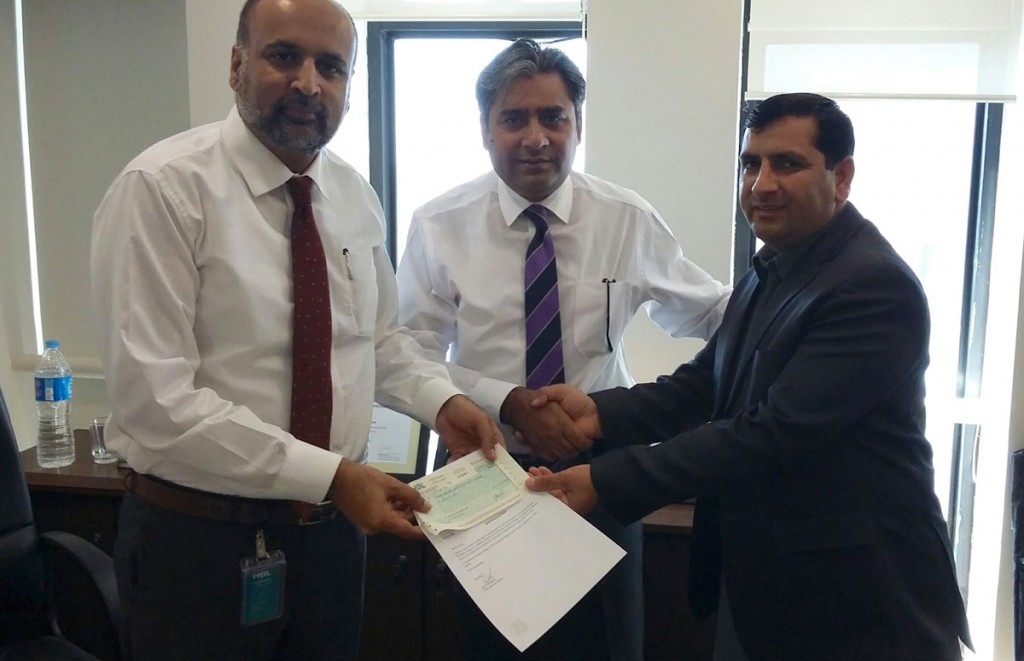 Pictured above: HBL Foundation officers (left) present check to Javed Iqbal (right), Executive Director, Friends Welfare Association.
---